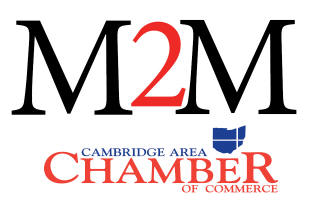 The Cambridge Area Chamber of Commerce is proud to offer a Member2Member Discount Program, which provides our members with an exclusive advantage of Chamber membership. This program promotes and reinforces shopping with your fellow chamber members!  The M2M Program gives discounts TO members FROM members, participation is FREE, and you may offer the discount of your choice.
Workers Compensation Program
Through Sedgwick, the Cambridge Area Chamber of Commerce member businesses are eligible to save hundreds, even thousands, of dollars in Bureau of Workers' Compensation premiums.
Participation
We ask only that it is a discount you do not offer to anyone else.  Simply complete the form below and return to the Chamber by email: info@cambridgeohiochamber.com, fax: (740) 439-6689 or mail: 607 Wheeling Ave., Cambridge, OH 43725.
Health Insurance
We partner with Shawan-Marquis Agency to work together with our local Chamber member health insurance agents to provide cost saving opportunities of group health insurance for employers and their employees through Anthem/ Blue Cross and Blue Shield Chamber Plan.
Design professional looking emails in minutes, grow your contact list and stay connected to your customers with Constant Contact
Chamber Members who prepay for 6 – 12 months receive a 20% – 25% discount Sign up at www.constantcontact.com and tell them the Chamber sent you!