Business After Hours 2017
Business After Hours events create an environment for building your contact list and developing relationships with other business owners and attendees. It is also a great way to create awareness for your company! All Chamber members are welcome to join the networking party for door prizes, refreshments, and the Chamber Pot of Gold each month!
September 19th Cambridge Classic Ford
October 17th ACI Services
Nov. 21st Guernsey Co. Children's Advocacy Ctr
December 12th Century National Bank
Please RSVP for Business After Hours by calling the Chamber Office at
(740) 439-6688 or email info@cambridgeohiochamber.com.
If you'd like to host a Business After Hours, contact the Chamber office for availability.
2017 Snazzy Awards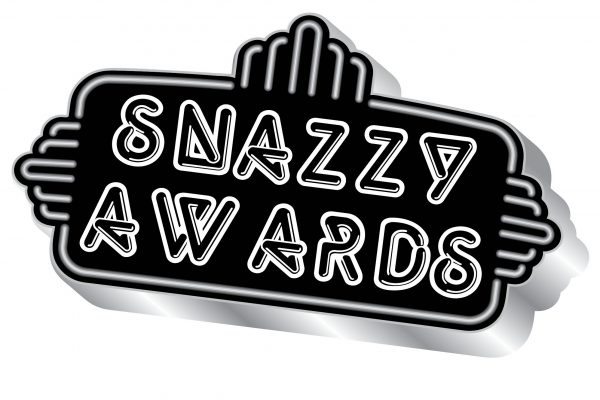 We will be announcing the 2017 Snazzy Award Winners at the September 19th Business After Hours at Cambridge Classic Ford.
Drug-Free Workforce Community Initiative

The Working Partners Drug-Free Workforce Community Initiative Business Survey is a first of its kind state-wide survey on the impact of substance abuse on the workforce. The local Chambers of Commerce and stakeholder groups, in each of the 17 participating communities, will be leading the state and the nation in collecting data that supports the overall goal of the DFWCI of increasing Ohio's employable, drug-free workforce.
Annual Dinner
Celebrate and recognize member businesses and reward outstanding
accomplishments. Held in February.
We will send out invitations to Chamber Members well in advance
Home, Garden, and Business Expo
Exhibitors showcase their businesses at this marquee Chamber event held in March each year
September 28, 2017
Pritchard Laughlin Civic Center
5:00 pm – 9:00 pm
Gear up for fun event that includes Online & Mobile Bidding, games, A Taste of Guernsey, Kiss the Pig Contest, Lucky Draw, and our Live Auction.
A great opportunity to donate an item on behalf of your business to promote
your Chamber involvement and your business
Coffee & Commerce
The monthly Energy Coalition is now Coffee and Commerce! The new name allows us to provide a broad range of topics that impact our business members. We will continue to have presentations relating to the gas & oil industry as appropriate, but now we will deliver pertinent information and trends that touch a variety of issues in the business community. For example… have you wondered how the proposed legalization of medical marijuana will impact your business?
Next meeting: Thursday, October 5th at 8am
Southgate Hotel
2248 Southgate Parkway Cambridge, OH 43725
Leadership Guernsey
ADULT LEADERSHIP – A learning program for emerging and potential leaders in Guernsey County. Its purpose is to improve participants' leadership skills and provide examination of the workings of the community.
YOUTH LEADERSHIP – Designed for students who display a desire to develop leadership and team building skills, as well as community awareness. School administration selects 5 high school juniors from Cambridge, John Glenn, Meadowbrook and Buckeye Trail High Schools to participate in Youth Leadership Guernsey. This program is 100% funded by local business
Spirit of Community Award
Candidates for this award should be individuals of any age who perform random acts of kindness in the community that positively impact and inspire others, and improve the quality of life in the community. The scope and spirit of these acts are outside of normal business responsibilities and service organization responsibilities. They are exceptional and generous acts that go "above and beyond" normal expectations.